Exclusive Offer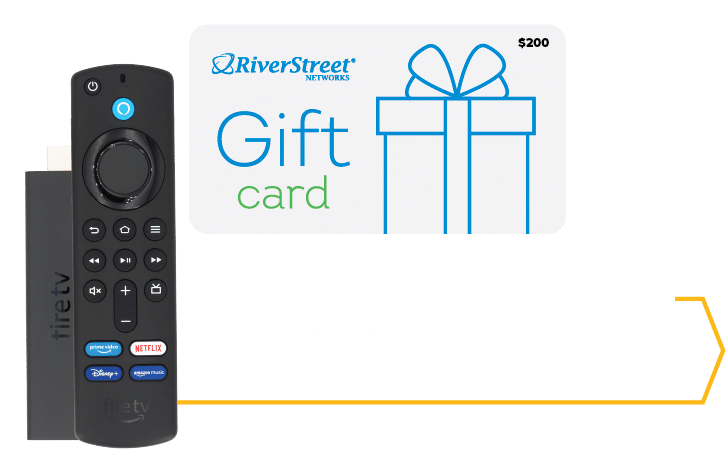 It's PRIME time for Fiber Internet
We have an exclusive offer for NEW customers like YOU! When you sign up for our Fiber Internet, you'll receive a $200 Amazon or VISA gift card PLUS an Amazon Fire TV Stick as our special welcome gift. 
Here's how it works:
It's time to get the Internet experience you deserve!
With our Fiber Internet service you get:
A reliable, high-quality connection
Unlimited Internet usage (no data limits!)
FREE advanced Wi-Fi router
Faster connection speeds for multiple devices at once
Sign Up Today!
Find Service in Your Area
Certain restrictions apply. This offer is exclusively for new customers and is valid until January 31, 2024. A two-year service agreement is mandatory. Availability may be limited in certain areas. Promotional materials will be provided following installation. Additional charges such as taxes, fees, and surcharges may be applicable. There is a $5 recovery fee. Either an Amazon or VISA gift card with a value of $200 will be provided. If the commitment is not met, termination fees of up to $399 will be billed to the account.

*RiverStreet Networks is not endorsed by or affiliated with Amazon® or VISA® and all trademarks are those of their respective owners.