More than just security
When it comes to protecting what you value most, you want a home security system that is tailored for you.
We'll visit your home to show you how to best secure it—for free.
Contact Us
Discuss Your Needs

Our security advisors are experts at helping you find exactly what you need.

Schedule a Site Visit

Every home is special. We do a walkthrough of each home to make sure you have the level of protection your family needs.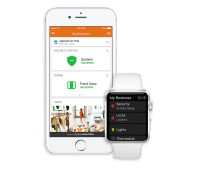 Security Smart Phone App
More than a smart app or a cool door lock, Alarm.com seamlessly connects the key devices in your home on one platform — so they work together and work smarter. Each system is easily customized to your home's unique configuration and your needs.
Smart Home Control Panel
The smart home, Qolsys panel includes a 7" HD Touchscreen, a built-in 5MP camera and Dual SRF featuring PowerG, the best wireless sensor protocol available, and powerful features such as Live View, Live Answer, Bluetooth Touchless Disarming, LTE & Wi-Fi Dual-Path Connectivity and more.
Video Surveillance Cameras
With crisp, clear resolution and night vision capabilities, cameras help you keep an eye on your home at any time of day. You can control your entire camera system from your phone, and for the times when it's not on hand, motion detection and smart clips keep you connected.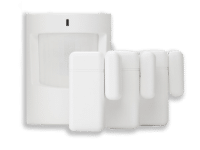 Sensor Monitoring
When you arm your system to leave home, your door and window sensors work together to look after your home while you're away. At the same time, the motion sensor is watching for movement inside your home. If the alarm goes off, we contact you immediately, connect your home with emergency services, and stay with you every step of the way.