History
Serving rural communities for over 70 years.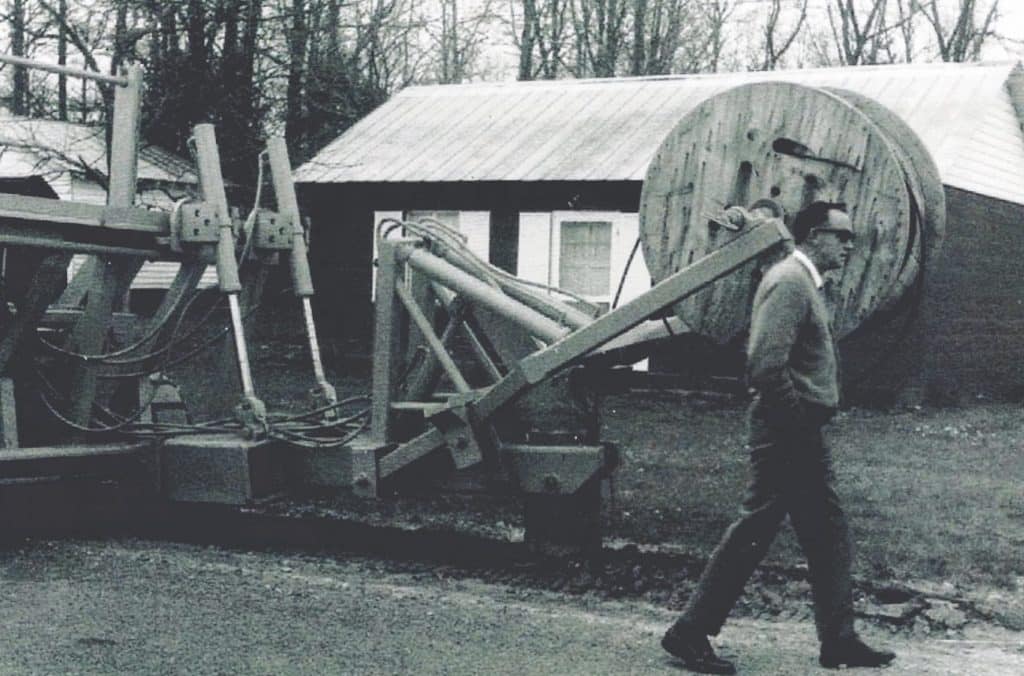 It all started in 1949
In 1949, a group of local Wilkes County citizens petitioned Central Telephone Company for phone service. In 1951, Wilkes Telephone Membership Corporation was first introduced to the world. This small group of individuals had no idea what would become of their efforts or the lasting impression they would have, and continue to have, on the communities we serve today.
In recent years, we have re-branded as Wilkes Communications, a broadband company. RiverStreet Networks, a subsidiary of Wilkes Communications, caters to our customers outside of Wilkes County service area, and the RiverStreet Productions is our full-service video production studio. As a family of businesses, the services we provide have grown and changed for the better, but the way we do business has not changed. We are owned by our members and are dedicated to providing the best services possible.
Our Story
1951
Incorporated
✔ Certified of incorporation filed with the State of North Carolina for Wilkes Telephone Membership Corporation (WTMC)
1992
Fiber build started
✔ Wilkes County, NC
1995
Internet Service Launched
2001
High speed internet services launched
2002
Started scholarship program
2003
1400 River St headquarters opened
✔ Wilkesboro, North Carolina
2009
Security services launched
2013
Growth & certifications
✔ Launched Gigabit Internet Speed
✔ Earned National Gig Certification from NTCA
2014
Wilkes & RiverStreet
✔ WTMC becomes dba Wilkes Communications, Inc.
✔ RiverStreet Networks established
✔ Wilkes County fiber build completed
2015
Productions established & new acquisitions
✔ RiverStreet Productions established
✔ Acquisition of:
Barnardsville Telephone Company
Saluda Mountain Telephone
Service Telephone
2016
Fiber build started
✔ Stokes County, NC
2018
Office opened
✔ Opened Stokes County office
✔
Merged with Tri-County Broadband
✔ Acquisition of:
Ellerbe Telephone
Peoples Mutual Telephone Company
Gamewood Technology
Red's Cable
2019
Acquisitions & awards
✔ Acquisition of:
Mountain Broadband
North Carolina Wireless
SkyTek Communications
✔ Awarded
Smart Rural Award
✔ NC Electric Membership Coop
2020
Fiber build started
✔ Service Telephone in Fair Bluff, NC
2021
Acquisitions & construction
✔ Acquisition of:
Stokes Wi-Fi, LLC
SCS Broadband
Electronics Service Company
✔ Belhaven, NC copper to fiber cutover is completed
✔ King & Queen County, VA fiber construction starts